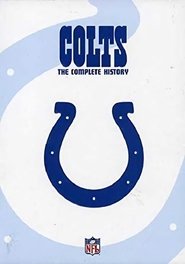 Colts: The Complete History
The names are legendary – Unitas and Berry, Manning and Harrison, Shula and Dungy. The games – from the "Greatest Game Ever Played" to the "Monday Night Miracle" – are unforgettable. Now NFL Films brings them all to you as part of the "History of the Colt's" DVD.
Disc One brings you the full history of the team's Baltimore era, including the 1958 and '59 Champions and the incredible story of Super Bowl V. Disc Two details the Colts' arrival in the Hoosier State and the high-flying Peyton Manning era.
With Almost 6 hours of action spanning more than 50 years of Colts football, Colts: The Complete History DVD is a must-have for any NFL fan.